The Lion Guard
continues with Simba and Nala's (from the classic
The Lion King
) second-born cub, Kion, and his Lion Guard team as they protect the Circle of Life! Follow our group of unlikely heroes: Bunga the honey badger, Fuli the cheetah, Beshte the hippo and Ono the egret. Join this heroic band as they use their unique abilities to protect the Pride Lands and maintain the Circle of Life. This series also features Simba, the spirit of Mufasa and the hilarious antics of Timon and Pumbaa.  You'll go wild for all the ferocious fun, because whether the Lion Guard team is tracking a rogue leopard, foiling tricky jackals or facing stubborn crocodiles, Life In The Pride Lands is always "hevi kabisa" – totally intense! This new DVD, features five new episodes and is packed with laughs, music, beloved characters and heart,
The Lion Guard: Life in the Pride Lands
is a must-own for the entire family! Bring home this heroic adventure on Disney DVD
January 10th
!
Want more wild fun? Check out these free printables below.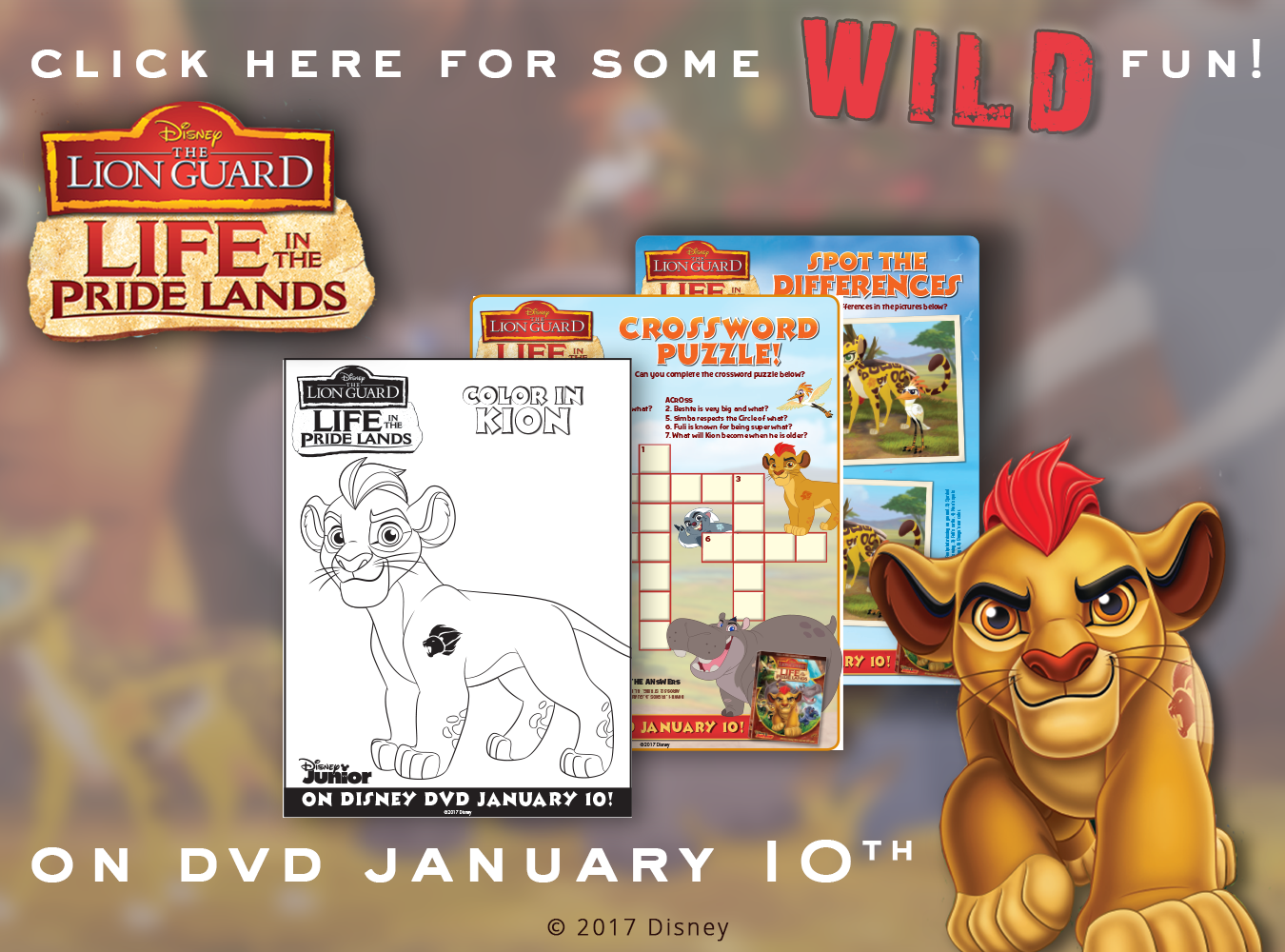 Growing up with The Lion King, I grew attached to the lovable characters in the Pride Lands. I was so excited when Disney released The Lion Guard series so my children could enjoy wild adventures like I did. We were given a copy of The Lion Guard: Life in the Pride Lands in exchange for this post, but all opinions are my own. Disney's adventure